Join me in Venice for an inspirational 4 days of photography in my exquisite Venice photography workshop. Slow down your photography, increase your skill set and learn new techniques that will last a lifetime. You will come home with an enviable bag of images, focusing on compositions and sites many have not seen before.
This workshop focuses on architectural and seascape long exposures at sites that I scouted personally and which are mostly unknown, beautifully minimalistic, moody and atmospheric. You will also learn how to see the details of Venice, the myriad textures, patterns and colours that make Venice unique. You cannot return home from Venice without photographing the classic views – so we will shoot the clichés. You will come home with photographs of gondolas, Piazzale San Marco, churches, sunrise, sunset, and the Gran Canal… but not the 8 million tourists who visit during peak season, as I prefer to savour the real Venice between November and February, when the real Venice comes alive, full of fog, mist and weather perfect for long exposures, both in colour and monochrome.
I prepared a busy but extremely rewarding schedule (from early morning before sunrise until sunset) during four days of shooting.  The beautiful city of Venice is a true photographers' paradise – and an ideal location for long and very long exposure photography, both black and white and colour. Each day will begin before sunrise, shooting seascape long exposures. After the morning shoot, we will return to the hotel for breakfast and a little downtime. We will explore the city further until lunch, shooting architectural imagery and street photography. After lunch, there will be an hour break, after which we shall resume the session. Every day will finish after sunset to maximise the amount of shooting time available.
WHAT YOU WILL LEARN:
Throughout this workshop, we will learn by sharing information and experiences; even I, as the tutor, learn from every student I help. I am present throughout and will offer guidance and instruction at all levels. If you are new to photography, an avid amateur or enthusiast or an accomplished photographer, you will enjoy and gain immensely from this workshop. Some of the skills and techniques you will learn and practice include: –
Shooting in RAW rather than JPEG
Build a strong technical background and understand your photographic equipment
Effective and impactful composition
Recognize the quality, character and directionality of light
Assess the time of day and weather conditions to use to your advantage to produce stronger images with higher artistic levels
Long exposure photography using neutral density filters (ND filters)
Using a circular polarising filter
Composing and processing strong black & white and colour images
WHAT TO BRING:
This list only includes the absolute essentials to make your photography experience the best it can be. You need to make your own decisions about personal items to bring. This may seem obvious, but sometimes it needs to be said: –
Camera (either mirrorless or DSLR, must have bulb mode)
Wide-angle to a normal zoom lens, at least 24-70 mm on a full-frame sensor, or the equivalent on cropped sensors. Ideally, one 16-35 mm lens and a telephoto zoom lens – 70-200mm is enough.
Remote shutter release
Memory cards and batteries, charger for camera batteries
Filters – a circular polarising (CPL) filter and at least one or two neutral density (ND) filters. I suggest a 6-stop and a 10-stop ND filter and add a 13/15/16 stop if you want to capture longer minimalist seascapes or architectural long exposures. Contact me if you need advice about filters
Tripod – must be sturdy and stable (make sure it is packed in your suitcase if you are flying, or else book a bag separately for it as sports equipment).
Adapters for Italian-style electrical plugs (sockets)
Cold weather clothes, including headwear, neck warmers, gloves that allow you to use the camera without taking them off & thermal underwear.
Comfortable walking shoes
Insurance to cover your camera gear – your camera equipment is entirely your responsibility whilst attending the workshop
You will be walking a lot during the workshop. Keep this in mind and aim not to have extra gear you may never use, but will carry all day.
WHAT IS INCLUDED:
I never skimp on my workshops. The prime objective is to have a relaxing, valuable and informative workshop. Therefore, I always use good accommodation in the centre of Venice, close to all amenities.
Your room is in a high-quality hotel, which I have used several times before, close to all transport options in the centre of Venice. Breakfast and free Wi-Fi are included.
Vaporetto transport pass throughout the whole workshop
Full-time tuition and guidance with a fluent, native Italian-speaking professional photographer familiar with Venice throughout, including support after the workshop in post-processing techniques
Full refund guarantee up to 30 days before commencement of the workshop
WHAT IS NOT INCLUDED:
I would love to include everything you need, but the logistics and liabilities become overwhelming. The following is not included in your workshop: –
Flights and travel between the airport and Venice
Travel and personal belongings insurance
Meals and beverages
City tax to be paid upon checkout from the hotel
Entrance tickets to sites such as Palazzo Ducale (25 euro per person), Campanile di San Marco (10 euro per person), Basilica di San Marco (±12 euro per person)
Gondola rides (expect fees between 70 to 120 euro)
AVAILABILITY:
Venice is stunning to photograph any time of the year, although winter should be the first choice if possible. In the coldest months, the city is almost tourist-free, everyone is more relaxed, prices are cheaper, and, the most important thing for photographers, the mist and bad weather provide the best conditions for photos rich with mood, drama and of greater impact.
10th to 13th February 2023 – fully booked
21st to 25th November 2023 – fully booked

10th to 13th February 2024 – fully booked

Price per workshop participant: 2500 euro
Deposit: a deposit of 50% of the total amount is due at the moment of the reservation; this is required to secure your place at the workshop. The final balance payment is due no later than 30 days before the beginning of the workshop. Payment is possible via bank transfer.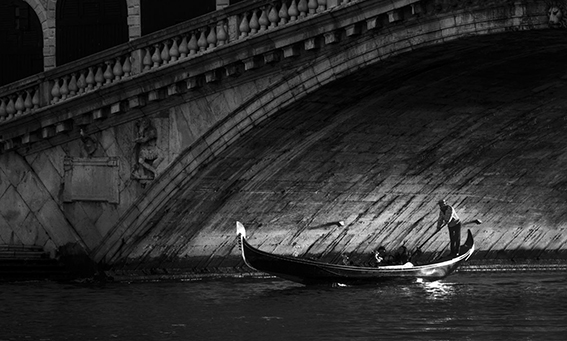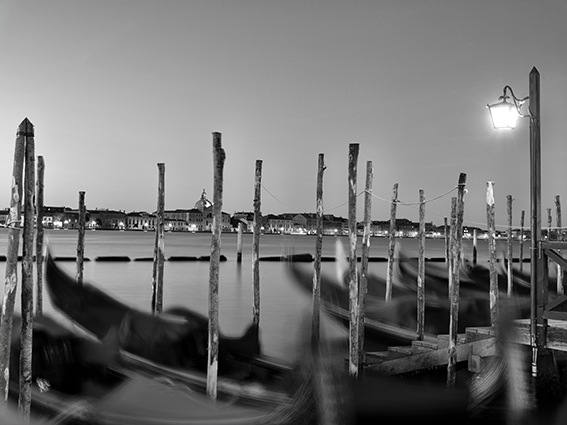 Cancellation policy: If you cancel within 30 days before the workshop starts, you will be refunded the deposit minus €100 as an administrative fee. No refund will be issued for cancellations received with 30 days or less remaining before the workshop starting date. Please note that there is no exception to this policy. For this reason, it is strongly recommended to purchase refundable plane/train tickets only and endow yourself with trip cancellation insurance. All cancellation requests must be in writing.